R.A. with R.E.E.
-

Post
---

Thursday, May 06, 2021
Artifact : Post
This is our last week to finish up of personal interest projects, so obviously I started kicking things into high gear. I spent Monday and Tuesday perfecting my trailer and planning out how I will complete the rest of my goals before may 10th, those goals include my final pitch, 2 more posts, my final reflection, and actually completely my website. While these did have me quite overwhelmed at first, after a lot of careful thought and in depth planning I feel very confident that I will definitely be able to achieve all these goals and have a quality end product by may 10th.
---

Thursday, April 22, 2021
Artifact : Post
The week was the first of the final three weeks of my pip journey, so ive tried to get as much done this week as I could, my goal was to completely finish the research portion of my project so that I could hyper focus on my website for the last two weeks, giving myself a lot of time to complete my website as I havent made nearly as much progress on it as I hoped. But this does not at all change my opinion that I feel that this week has been a massive success, as I have not only more than completed my goal for this week, but I have also made a ton of progress on my goal for this weekend which is to completely plan the layout of my website. Overall, this week has been one of my best in terms of productivity, and I feel that I am very on track to completion and having a quality pip to present at the expo fest.
---
Attachments
R.E.E. Notes

Monday, April 19, 2021
Artifact : Post
Honestly after reading the feedback on my mid way pip presentation last week, I didnt really learn anything new about my project, most comments were just being negative about the presentation itself and not really my actual project, which I could care less about. Though besides the absolute embarrassment that was my presentation, I feel that I have made amazing progress on my project over the course of the time ive spent in this class and am well on my way to completion.
---
Attachments
Harlen Bass-Mid Way Presentation

Thursday, March 11, 2021
Artifact : Post
This weeks overall goal/assignment is to create a logo that would make a meaningful face for my project, for the first 2 days of the week I spent class time looking at different platforms I could use to create the logo (such as pixlr editor, and google drawings), I also brainstormed quite a few ideas for the logo seeing as the title of my project offered a variety of different ways I could interpret its face and meaning in a logo.
---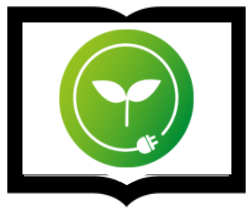 Friday, March 12, 2021
Artifact : Post
Today is the last day of week 12 and I have spent hours apon hours brainstorming and designing this logo to ensure that it shows the meaning of my project while also giving it a unique face, overall this has been a very productive week and I am ready to move on to the next phase of this project, which will be preparation for the website and research.
---

Friday, March 12, 2021
Artifact : Post
This week is the first time we have officially been given full control over our projects progress and were allowed to set our own goals. The goal I set for myself for this week is to do any preparation I see fit so that I have everything I need when I actually start researching and creating next week, and considering what my project will require, by saying preparation I simply mean to gather research tools, such as a platform for me to organize and keep track of the sources im using for the research, a platform for me to gather notes on my topic, and finally acquiring a stable platform to create my website. While it isnt much work to carry out these goals as ive already completed 1/3 of them (which would be using a systematic google doc for notes), its important to get the easy stuff done first that could significantly help you with the harder tasks later down the road.
---

Friday, March 12, 2021
Artifact : Post
It is the last day of week 13 and more than reached my goal of carrying out prep work so the real work may start next week, this includes notes (using an organized google doc), a central for resources (using the previously completed investigate assignment which has all my resources and significance to my project documented, which may even be referenced in my project), and finally a reliable platform to create the final product of my project (which will be created on google sites, I also experimented with countless others and settled on this because its very reliable and easy to learn and use). While this is definitively the least productive week so for, generating the least actual progress of the project, like I said in my previous post its best to do the simple things like this first before you dive into the more challenging stages, because while they have a very minuet impact on productivity now, they will however offer a significant impact during the more challenging phases because they allow to be almost completely organized and never confused. Overall a very essential week that will improve my work flow with the project significantly both now in the early stages of development and research, and quite a while down the road when I am hopefully created a quality website and am finalizing it, though unfortunately I didnt take as many notes as planned so it will be continued into next week.
---

Tuesday, March 23, 2021
Artifact : Post
My goal for this week is to continue to research and taking quality notes in preparation to begin working on my website, and so far it has gone quite well and I should have more than enough notes and understanding of the topic by the end of the week.
---
Attachments
Neutral conduction notes

Friday, March 26, 2021
Artifact : Post
Overall, this has been a very productive week for both my notes and my personal overall understanding of the topic and why its so controversial in today climate. I also feel that with these notes and knowledge I am now more than ready to move on to the final stage of this project, which is of course designing the website, and thanks to the extra time spent on reading and being able to explain most of the field, I also my final product will definitely exceed my expectations.
---
Attachments
Neutral conduction notes