Post
---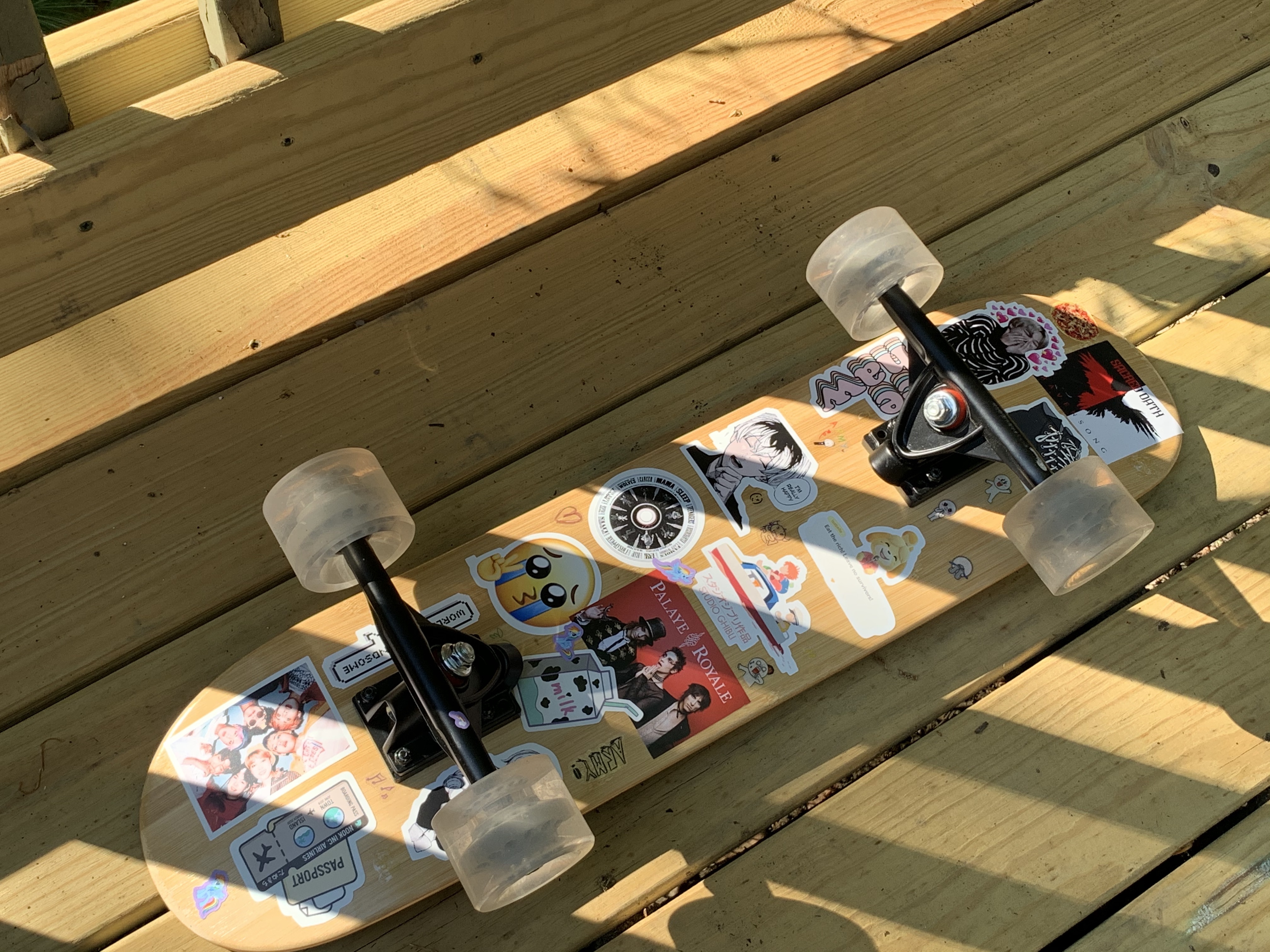 Friday, May 22, 2020
Artifact :
Today, I'm going to start decorating my skateboard. A couple weeks ago, we ordered a bunch of stickers and today I'm finally going to put them all on my board. I'm debating whether or not to scatter them around evenly or to do something like top to bottom. Most likely, I'm going to go with the scatter idea.
The stickers we got include things I like and reflect who I am, so I'm excited to finally be able to display that on my board. I've been kind of putting it off but today I'll get it done.
---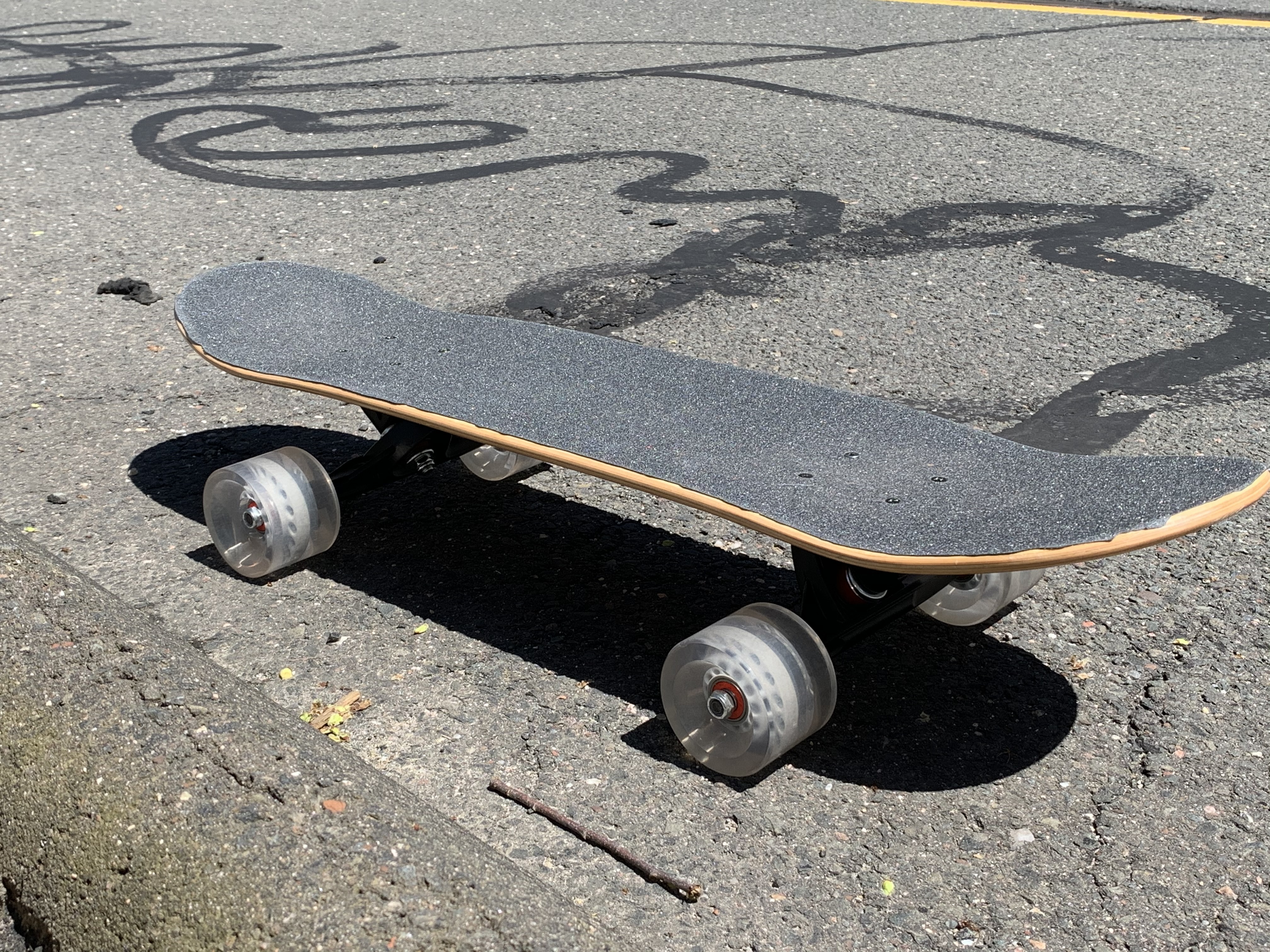 Wednesday, May 20, 2020
Artifact :
During my skating experience, I've primarily skated in two main spots: a nearby tennis court and my driveway area. The driveway is the most convenient spot to go, since it's closest, but it's quite bumpy and I often have to move sticks and things like that out of the way so I don't get hurt. The tennis court is a decently long walk away, but it is very smooth. However, yesterday my mom took me to the old skate park at Hollow Park and it was the smoothest ground I've ever ridden. It was really nice, and she's up for taking me there. Also, one of my friends is getting roller skates and eventually we will plan to meet up and social distance there.
---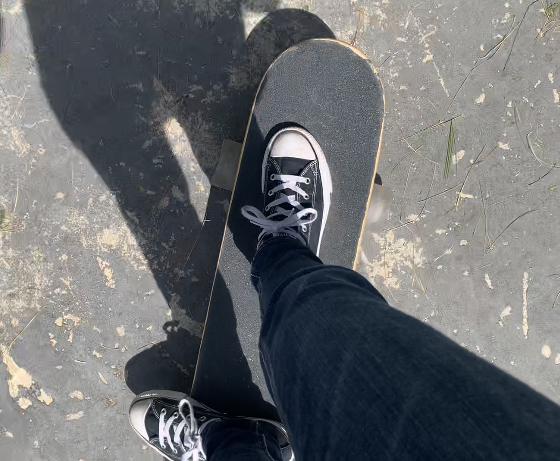 Tuesday, May 19, 2020
Artifact :
So far during my journey learning to skateboard, I'd say I'm progressing well. I'm getting better at skating and turning, and I'm slowly increasing speed. Figuring out my speed limit is a hard part, but it's better once I'm able to establish where I'm at every day. However, I have identified a bad habit: I try to steady myself if I lose balance by putting my foot on the ground and bouncing back on the skateboard. It's something I'm going to start working on fixing.
Today while I was skating, I fell off my board, but I would consider it a really good fall because I wasn't hurt at all.
---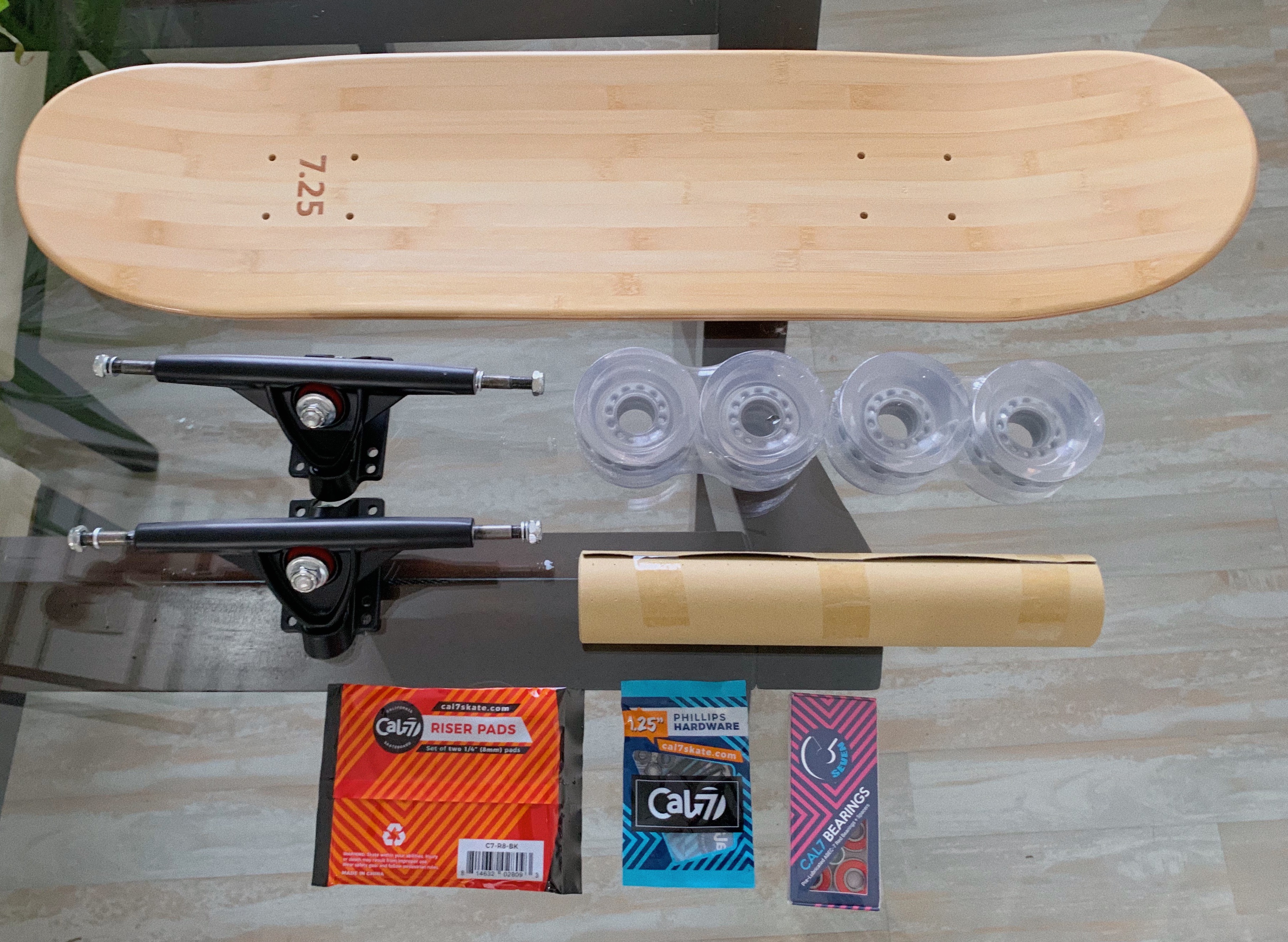 Assembling the Skateboard and the First Ride
Friday, May 15, 2020
Artifact :
Towards the end of April, all of the things needed to assemble my skateboard finally came in the mail. Along with help from my stepdad Kenny, it took around an hour to finish. During this process, we discovered that we actually had longboard wheels instead of skateboard wheels. The longboard wheels were bigger and smoother, and we had to put risers on the board to prevent wheelbite. Wheelbite is when the wheel comes into contact with the board, making it stop abruptly. It can be fairly dangerous. Luckily, that hasn't occurred for the time I've been riding so far. When we finally finished, I took it outside for the first time and I really enjoyed it. But very soon after, I had my first fall which resulted in a big bruise on my thigh and scrapes on my hands. That didn't stop me, as I kept going until I had to go back inside.
---