Post
---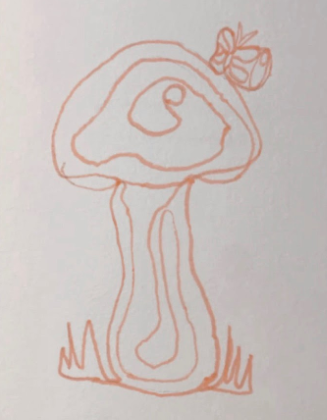 Wednesday, May 27, 2020
Artifact :
It was surprisingly a lot easier than I thought and only took about fifteen minutes. I looked at pictures of mushrooms and one-line pieces before I did this so I could get a good idea of what I should do. First I sketched my ideas in light pencil then I outlined in marker. The whole piece happened as I drew it, there was little planning. I did that so I could have it be more original.
---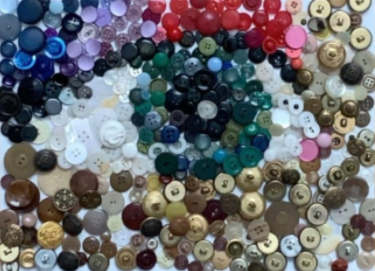 Thursday, May 21, 2020
Artifact :
This piece took about an hour and I'm not really sure if I got the effect I wanted. What I think made it hard was I was using an 8x10 canvas and I didn't have a lot of buttons so I had to improvise. I also didn't use a reference for the eye and I just went by memory.
---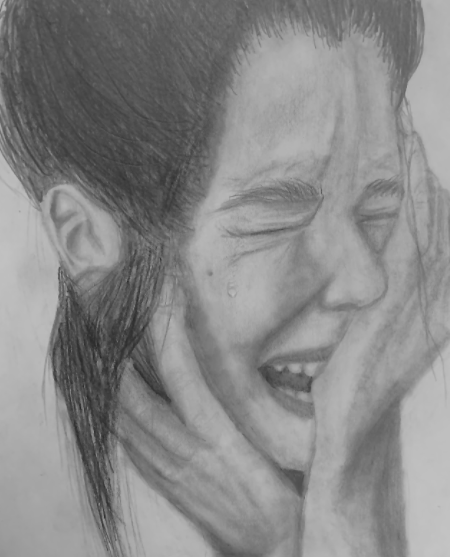 Tuesday, May 26, 2020
Artifact :
This isn't quite straying far from what I typically do. I typically draw singular facial features but I did this on a smaller scale and put them all together. I love how the eye area and forehead turned out but I definitely do not like the hands (especially the left hand). I think the problem I had was with proportions. I have drawn hands just never in an actual portrait. I did use a reference and overall this piece took 8.5 hours and I worked on it over the course of 3 days. I gave breaks in between so that I could look at it with a fresh eye and it would be easier to spot my mistakes. But in the end, I am still proud of how hard I worked on this.
---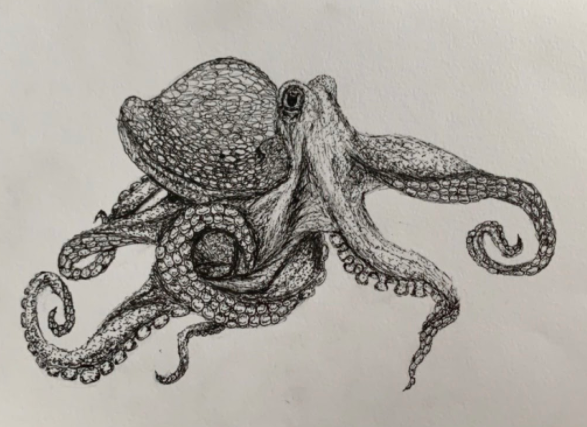 Thursday, May 21, 2020
Artifact :
This was definitely my favorite piece. I didn't quite do stippling- in some parts I did some short lines to add a bit of motion into it. I started off by using a reference of an octopus and mapped it out very lightly with pencil on a sheet of paper. Next I gently outlined in pen. Lastly I did all the little details. This drawing only took about 2 hours.
---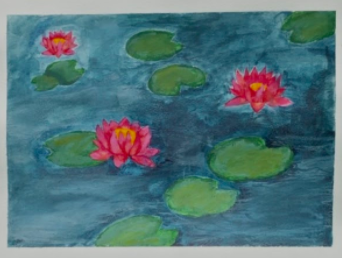 Thursday, May 21, 2020
Artifact :
This was the first piece I did. Although I have done water color before, I have never done it in detail. I think something I would fix with this painting is the water and the shading on the lily pads. I am proud of how the flowers turned out though. This painting took about 4.5 hours. I combined multiple references to get the effect I wanted.
---