Post
---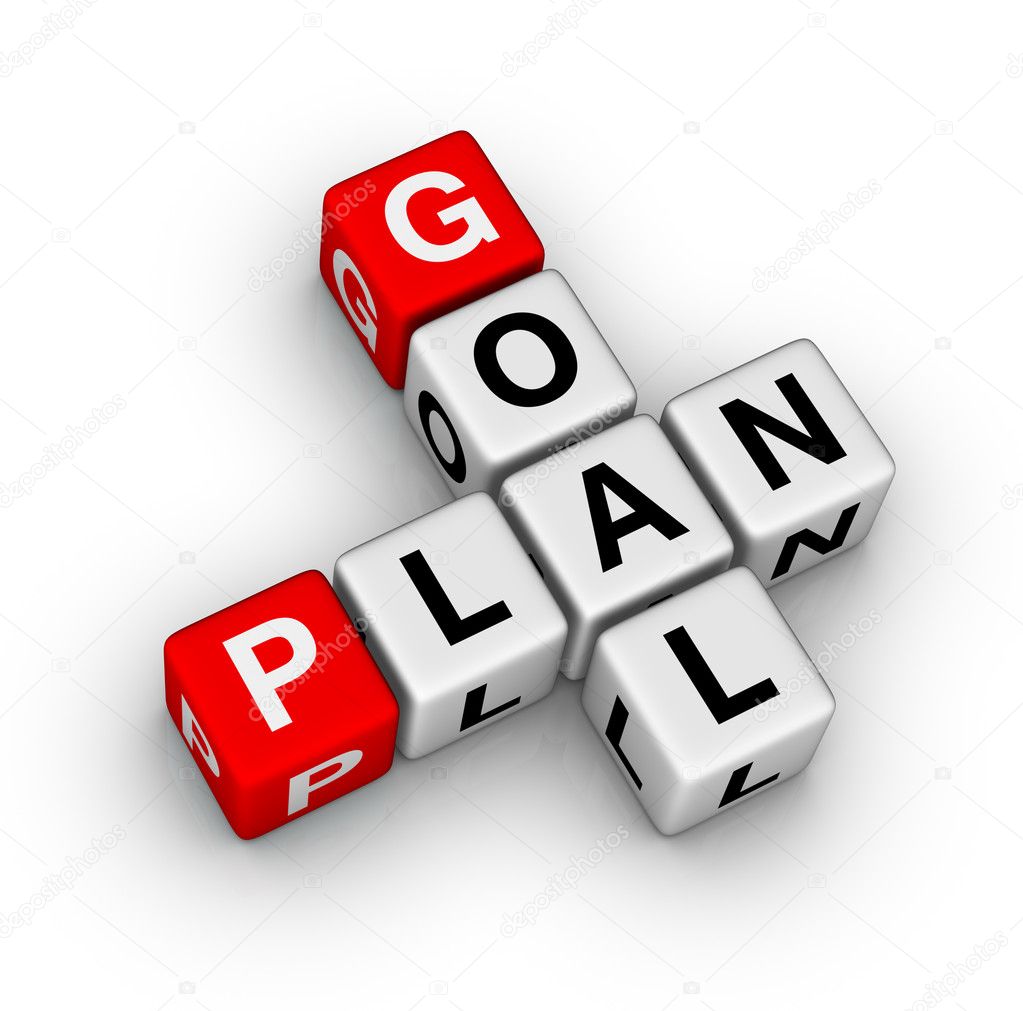 Friday, May 07, 2021
Artifact : Post
At of the beginning of this project my goal was to have my installation done but with time running out I am hoping to find a branch this weekend.
---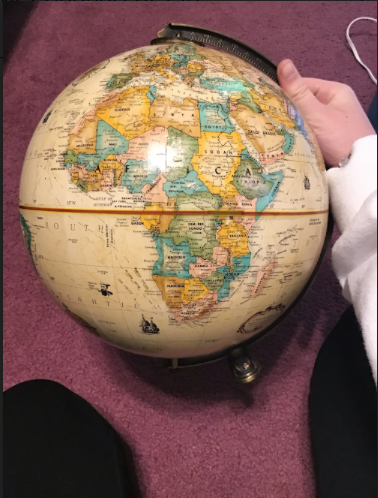 Friday, May 07, 2021
Artifact : Post
Through out this project there were many changes, but over all I was very successful and I am happy with the progress I have made in the last couple of month. I completed 50 white butterflies, 50 black butterflies, and 20 gray butterflies.
---
Attachments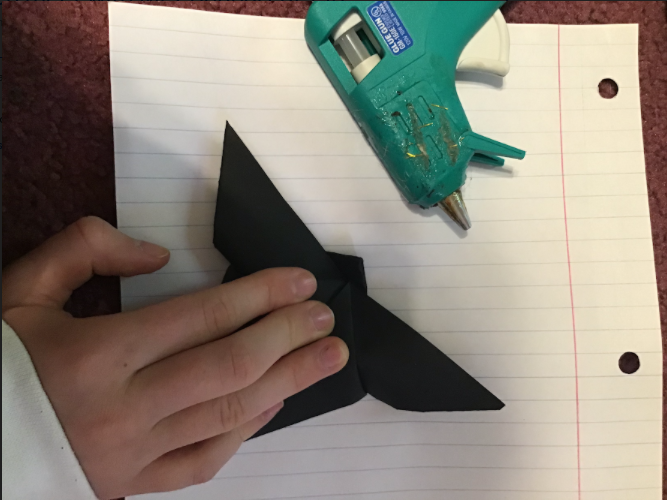 Monday, April 26, 2021
Artifact : Post
Over the weekend ( Apr 24th and 25th) I did 20 black butterflies and started hot gluing my gray butterflies together. I also started to pick out my symbols for all of the chaos represented on the grey butterflies that happen over 2020 and 2021.
---
Thursday, May 13, 2021
Artifact : Post
It was so much fun and nerve wreaking to finalize my final pitch. I really wanted to express how the project evolved from learning Origami to creating a whole Art Installation called IN CHAOS WE FOUND PEACE. Video taping my final pitch took a bit of time as I tried to make it as perfect as I could.
---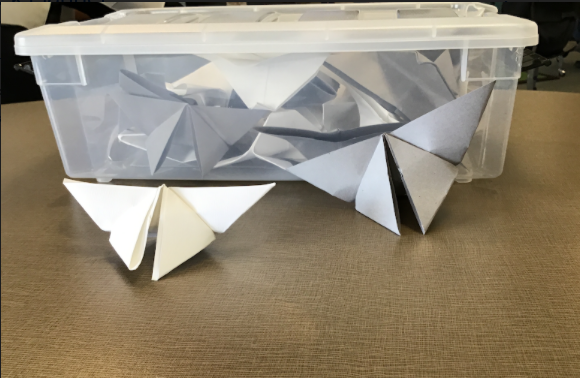 Thursday, April 22, 2021
Artifact : Post
This week I finished all of my white butterflies's and gray butterflies. Now I have to finish hot gluing my butterflies together and finding a long branch. Also finding a globe to complete the supplies needed for my art installation.
---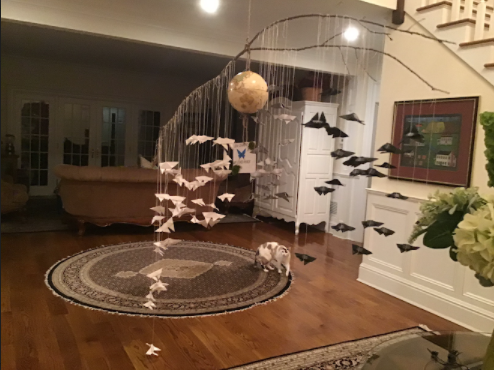 Thursday, May 13, 2021
Artifact : Post
Finishing my art installation was such a feeling of accomplishment. I very proud of my hard work and commitment to the idea that I had in my head.
---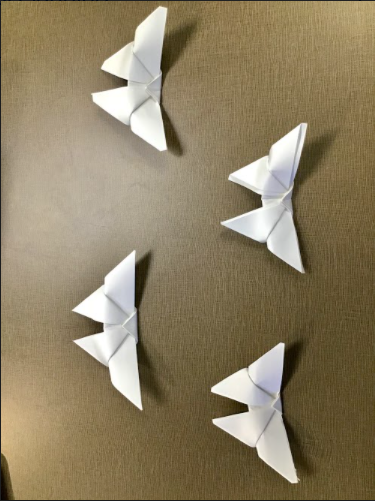 Friday, March 26, 2021
Artifact : Post
This week I started working on my PIP presentation. I will be presenting on Monday or Tuesday , It's been a challenge to stay on task with spring break coming up but I try my best to finish the white and gray butterflies in the next week.
---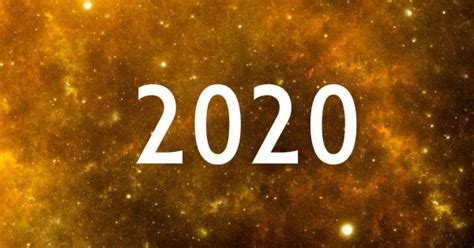 Tuesday, March 16, 2021
Artifact : Post
During class today I researched and listed a number of events that happened in 2020 that I thought were a direct result of things that I found to be chaotic in nature. These events will be added to my art installation as part of the chaos in 2020.
---
Attachments
~ Origami art installation meaning ~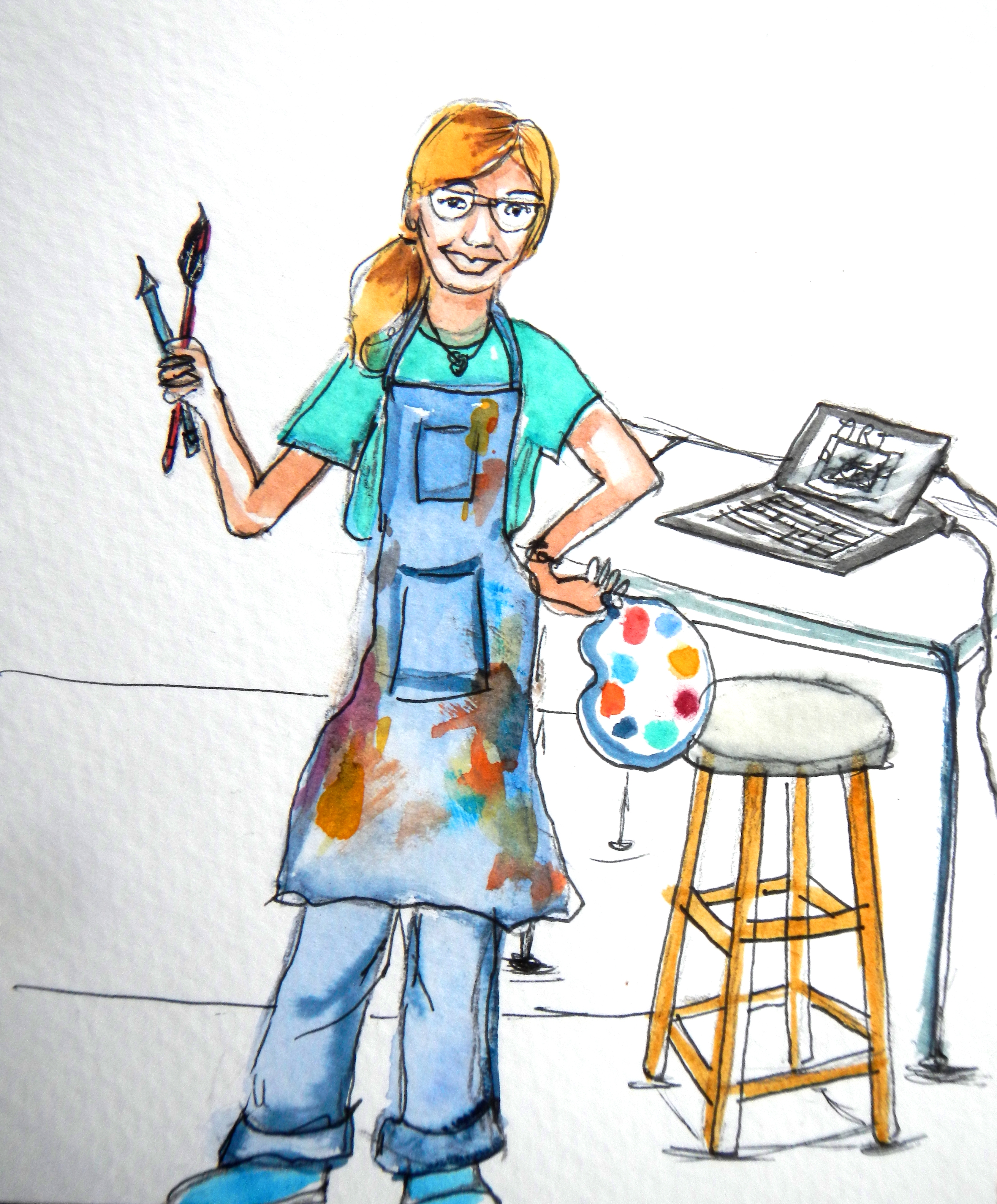 Meeting with Mentor: Art Teacher: Mrs. Skalkos
Wednesday, March 17, 2021
Artifact : Post
I will be meeting with my art teacher to discuss my efforts and whether or not I am missing anything important in my art installation. I will be also asking if I can do a leave behind. I am hoping that this leave behind will be like a time capsule for future generations of students to understand all the feeling that 2020 brought to my life and my fellow students.
---